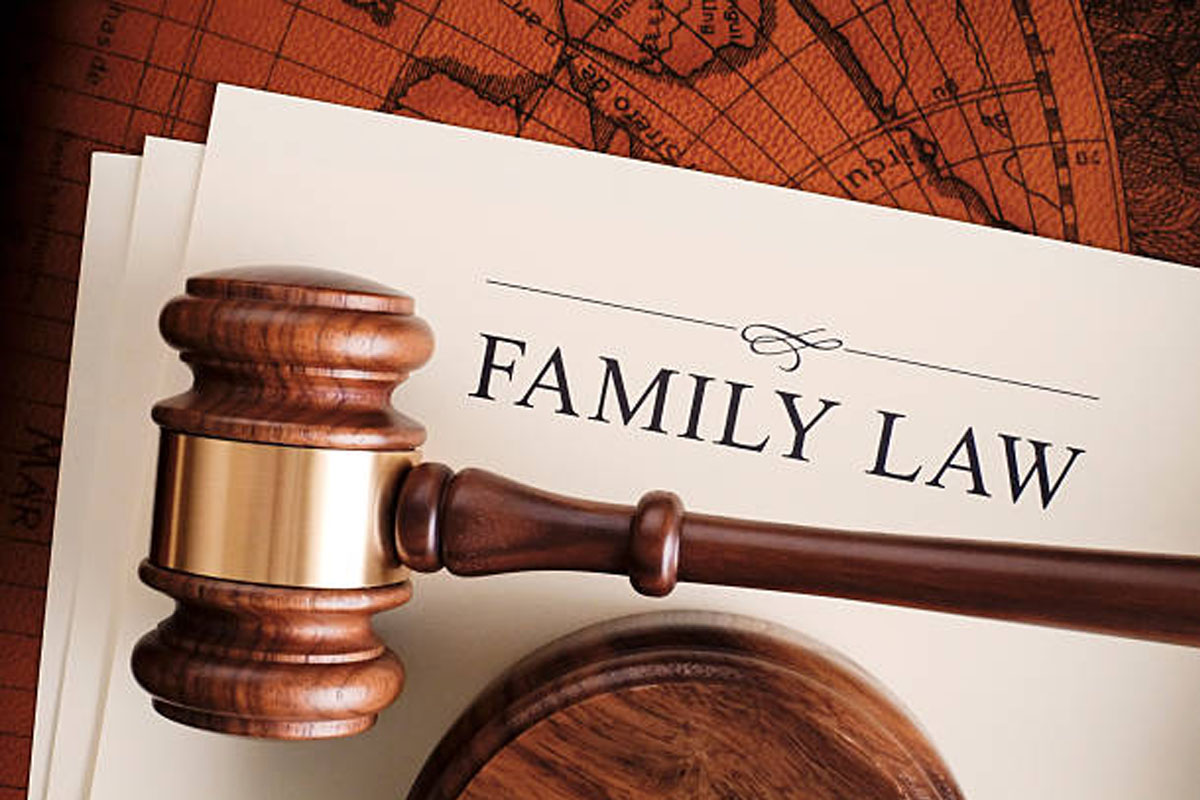 Family law deals with the making, breaking and maintaining of family matters such as inheritance, family relationships such as marriage and its dynamics such as the treatment of children.
The Indian law recognizes various Acts created by the Parliament of India which goes hand in hand with the various religions, castes, customs and practices in India. Some of the followings are The Hindu Marriage Act, The Muslim Marriage Act, The Christian Marriage Act, Special Marriage Act, The Indian Succession Act, The Guardian and Wards Act, etc. Even though there are different acts, the issues faced by the individual may be similar, such as need for divorce, demand of dowry, domestic violence, inheritance disputes, adoption issues, etc.
If our client requires a divorce, we would offer them a drama-free divorce procedure from start to finish. Divorce can never be of a 'one-size-fits all' type of process, especially when the couple has an influence of being at different situations. Hence, the types of divorce are:
Mutual Divorce: Here, both the affected parties have consented to come to terms with a mutual requirement of marriage dissolution. It makes the process easier, faster and the couple would be free to talk about child custody.
Contested Divorce: A divorce petition is made on specific ground by the partner who wants the divorce. Some of these grounds are:
Cruelty of both mental and physical nature
Adultery
Dissertation
Conversion into another religion
Mentally unfit
Physically unfit to consummate the marriage
Has a communicable disease such as HIV
Has renounced the world
Partner is presumed dead for over 7 years
If the marriage is presented with a child, then the best interest of the child is considered by the court when deciding upon their custody.
Void Marriages: Following are the grounds which shall render a marriage void or the court shall deem it to be illegal are:
Bigamy
Prohibited relationships- marrying someone who are lineal descendants. However, this is allowed in certain customary practices.
The following documents are required when proceeding with a divorce petition:
Address Proof (Passport, Driving License, Rent Agreement, Aadhar Card etc)
ID Proof (Pan Card, Passport, Aadhar Card)
Age Proof (10thStd. Marks Card, Passport)
Marriage Certificate
4 Passport Size Photographs
1 Marriage Photograph (Exchanging garlands or any marriage ceremony photo)
Verifying Affidavit
Divorce Petition Document
Memorandum of understanding (document your settlement agreement)
Lawyer Nomination and Application
Other Document copies as attachments (Will / G-POA etc…)
Previous complaints / Case Documents / Applications / Counselling outcomes etc.
Salary certificates (usually 1/3rd of salary is claimed for maintenance)
A note of witnesses
In case of abuse / violence: Doctor and Medical certificates
We understand the sensitivity of these matters and will safeguard you with high partner involvement and utmost confidentiality.
Our scope of services for Estate Planning include:
Drafting of Wills and Codicils and obtaining probate/ letters of administration.​
Many non- resident Indians have properties in India. We will assist them with legal awareness so that they can occupy or maintain such properties easily without any worry.
Family settlements and family constitutions documents will be drafted.
Filing and defending of testamentary petitions and family partition suits.
Establishment and structuring of private family trusts and family offices.
Please note that our team offers a primary counselling service at the request of the client. We would advise you to approach us prior to any legal proceeding so that litigation can be avoided as much as possible to save your time and money. But fret not, even if you have proceeded with a family suit, we will be at your service and provide our empathetic guidance absolute due diligence. You will notice how easily your stress has diminished after considering us to advocate your legal needs.
Since our family dispute solutions are dependent upon your religion/custom, the respective categories come under our domain of practice:
Hindu Family Laws:
Marriage: The Hindu Marriage Act requires that the marriage needs to be solemnized by following the customary rights of either one of the parties.
Maintenance: Under Hindu Law, the wife has an absolute right to claim maintenance from her husband. But she loses her right if she deviates from the path of chastity. Her right to maintenance is provided for in the Hindu Adoption and Maintenance Act, 1956. In assessing the amount of maintenance, the court takes into account various factors like position and liabilities of the husband. It also judges whether the wife is justified in living apart from husband.
Succession: The Law of succession determines the manner of distribution of a deceased person's property, in the event that there is no Will or equivalent document that declares the intent of the owner of the said property. The Hindu Succession Act, 1956 is law that was passed by the parliament of India in 1956 to amend and codify the law relating to intestate or unwilled succession, among Hindus. It applies to all those who practice the Hindu religion as well as those who fall under the term Hindu within the Indian Legal system, including Buddhists, Jains, and Sikhs.
Restitution of Conjugal Rights: If either spouse has, withdrawn from the society of the other without any reasonably cause, the aggrieved spouse can approach the court to seek to bring back the spouse to resume conjugal rights.
Annulment: either of the spouse makes a declaration that the marriage was null since the beginning.
Judicial Separation: the spouses can live apart from each other for a specific period of time while still retaining their marital status.
Divorce: If a couple or one of the spouses feels that their marriage needs to come to an end for reasons of desertion, adultery, bigamy or others as specified in the Act, they may approach the court to grant them a divorce.
Christian family laws:
Marriage: The term Christian means persons professing the Christian religion and Indian Christian includes the Christian descendants of natives of India converted to Christianity, as well as such converts. Marriages between persons, at least one of whom is a Christian, are governed by the Christian Marriage Act, 1872.
Maintenance: the Indian Succession Act 1869 deals with issues of maintenance of a Christian wife.
Succession: It is governed by the Indian Succession Act. It should be noted that creation of a Will is better preferred
Divorce: The Indian Divorce Act, 1869 regulates the law relating to divorce of persons professing the Christian religion and also other matrimonial clauses.
Islamic Family Laws:
Nikah: for a Sahih Nikah, both the parties must be competent to enter into a contract and one party must make an offering while the other accepts it. The presence of witnesses is necessary.
Divorce: providing of marriage arbitration as required by the personal laws and preparation of Talaqnama.
Mehr: any disputes arising from unpaid Mehr.
Maintenance: an Islamic woman is entitled to seek maintenance according to the provisions of Section 125 of the Code of Criminal Procedure.
Wills: since there is no concept of rights by birth, a Muslim person can leave behind a Will which is valid to extend only up to 1/3rd of the property
Special Marriage Act:
Marriage: to avoid religious-based laws or to proceed with inter-caste or inter-religious or NRI relationships. A written notice in a specific form by the Marriage Registrar is required.
Maintenance: the Indian Succession Act 1869 deals with issues of maintenance of a marriage arising from Special Marriage Act.
Succession: It is governed by the Indian Succession Act. It should be noted that creation of a Will is better preferred
Divorce: The Indian Divorce Act, 1869 regulates the law relating to divorce of persons professing the Christian religion and also other matrimonial clauses.
Guardian and Ward Laws:
The Guardians and Wards Act 1890 got enacted to protect the minor's (ward) interest and secure their property. It applies to the whole of India. However, it does not override the personal laws.
The Act regulates provisions regarding:
Appointment of a guardian
Appointment of several guardians when the minor is in possession of several properties.
The Collector as the guardian
Remuneration for guardians
Succession of guardianship
Removal of guardianship
Domestic Violence:
Unfortunately, women face drastic abuses and violence from their marriage either from her husband or from his family. Provisions of domestic violence also extend towards women in live-in-relationships as well. The law provides that if an abused woman has to be provided alternate accommodation and in such situations, the accommodation and her maintenance has to be paid for by her husband or partner.
She also has the right to simultaneously file her own complaint under section 498A of the Indian Penal Code. In practice, cruelty is taken to include the demanding of a dowry, physical or mental abuse, forcing the woman into sexual acts of unnatural nature, sexual abuse, drug abuse, etc. This section is non-bailable, non-compoundable (i.e. it cannot be privately resolved between the parties concerned) and cognizable (i.e. the police can arrest the accused without investigation or warrants) on a report from a woman or close relative.
Family disputes are harsher on an individual than most of the other cases. Hence, the need for a gentle understanding is crucial. This is what we aim to provide along with complete legal support and guidance. Our legal experts will ensure that you are in a safe and comfortable environment when you disclose your family issues. We will help you during the stressful times of a divorce or child custody battle or any other family dispute.