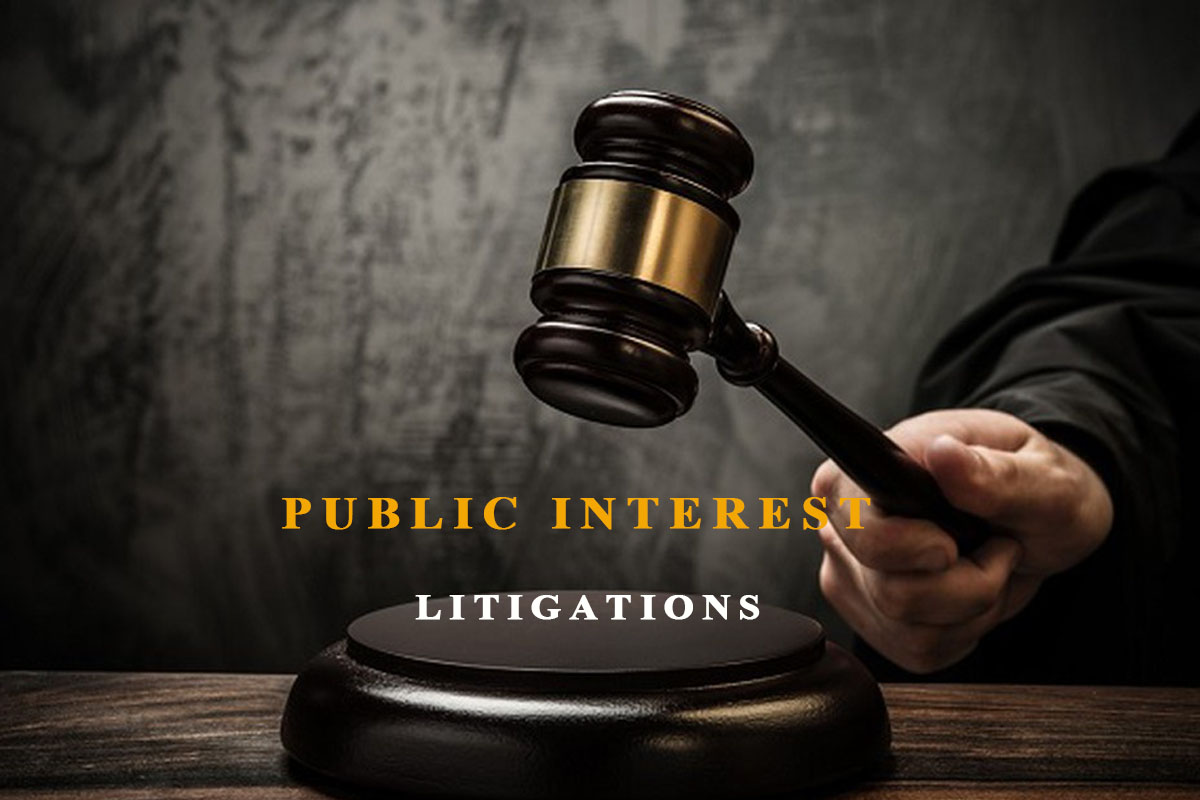 The Indian laws grant the public with the power of taking up litigation to any court in India regarding disputes which are of public interest. Our team of public litigation lawyers, who are the best lawyers in trivandrum, will take upon matters such as environmental degradation, construction hazards, terrorism, maintenance of heritage sites, non-payment of wages, bonded labour, issues faced by the weaker sections of the society, etc.
Hence, through the enforcement of other people's rights, the society at large will benefit. Our firm aims to help build a society where there is no discrimination, with reduced injustice and more environmental protection.
Our legal experts will assist you to draft and file a PIL petition. We will also advocate for your need as well as for the rights of the society who deserve justice in a progressing world. This has made our lawyers be in the list of Top 10 lawyers in trivandrum.
Our leading PIL advocates have created landmark judgements at the Supreme Court and are still advocating PIL cases which have the potential to be benchmark verdicts that can benefit the nation at large. Some of these cases are:
S.L. Foundation Th. Its President v. UOI, WPC 127/2014
This PIL requested the Supreme Court of India to completely curb the unhealthy practice of dedicating minor virgin girls to Uttangi Mala Durga Temple ar Harappanahalli Taluk of Devanagar District, Karnataka where they were then sold to brothels on 13th February every year. This is an outright social injustice, where minor girls are manipulated and sold to brothels for prostitution, in the name of deity pleasing.
The Court was of verdict that such practices must be immediately banned and strong vigilance should be set out on 13th and 14th February every year. The girls would be given counselling and rehabilitation as necessary.
Sabu Steephen v. UOI, WPC 805/2015
This PIL aims to seek approval from the Supreme Court of India for the termination of stray dogs from the streets. The petition contains that the complete eradication of stray dogs will decrease the spread of rabies and also injuries and deaths caused by stray dogs. It quotes a section from Prevention of Cruelty to Animals Act which states that destruction of stray dogs in gas chambers is not cruelty. While this petition is still pending, if the judgement comes in favour of the petition the menace caused by stray dogs will come to an end.
Sabu Steephen v. UOI, WPC 149/2017
It was contended that with Prevention of Cruelty to Animals (Care and Maintenance of Case Property Animals) Rules, 2017 and with some provisions from PCA (Regulation of Livestock Markets) Rules, 2017, that livestock farmers had to prepare an affidavit when buying or selling their livestock. This was to emphasize that the livestock were not sold for meat. This put severe restriction on the livestock farmers. The PIL petition which sought the removal of these Acts and its provisions was held by the Supreme Court to be enacted.
Sabu Steephen v. UOI, WPC 751/2020
This PIL case is still pending before the Supreme Court of India. It seeks to transfer the stray domestic animals from the streets to a supervised area called "milkman's colony", where after these cattle will return to their respective owners. This petition seeks to prevent the road accidents caused by stray domestic animals on the streets.
Sabu Steephen v. UOI, WP(Cr) 319/2021
This landmark judgement has taken an advance step to curb the social evil of dowry practice even though there are existing provisions and Acts to prevent it. The PIL sought to completely eradicate the dowry practice by requesting for the following reliefs:
For the constitution of a Dowry Prohibition Officer in every Government/public office.
That any dowry or share made must be created only under the woman's name at least for the first 7 years and this must be entered in the Register by the concerned officers.
To add a curriculum in schools about dowry prevention awareness by constituting a Curriculum Commission and for the requirement of "Special Pre-Marriage Course" to impart awareness to couples by learnt experts and to have its certification as a mandatory pre-requisite for marriage registration.
To make it mandatory that "No Dowry Certificate" from the District or State Dowry Prohibition Officer is necessary for marriage registration, government employment, etc.
The Supreme Court has appreciated this PIL and strongly agreed to the above mentioned reliefs and requested the Law Commission of India to create the necessary legislative policies.
We will represent you yet again for various Public Interest Litigation cases and help engineer the society into a better environment.