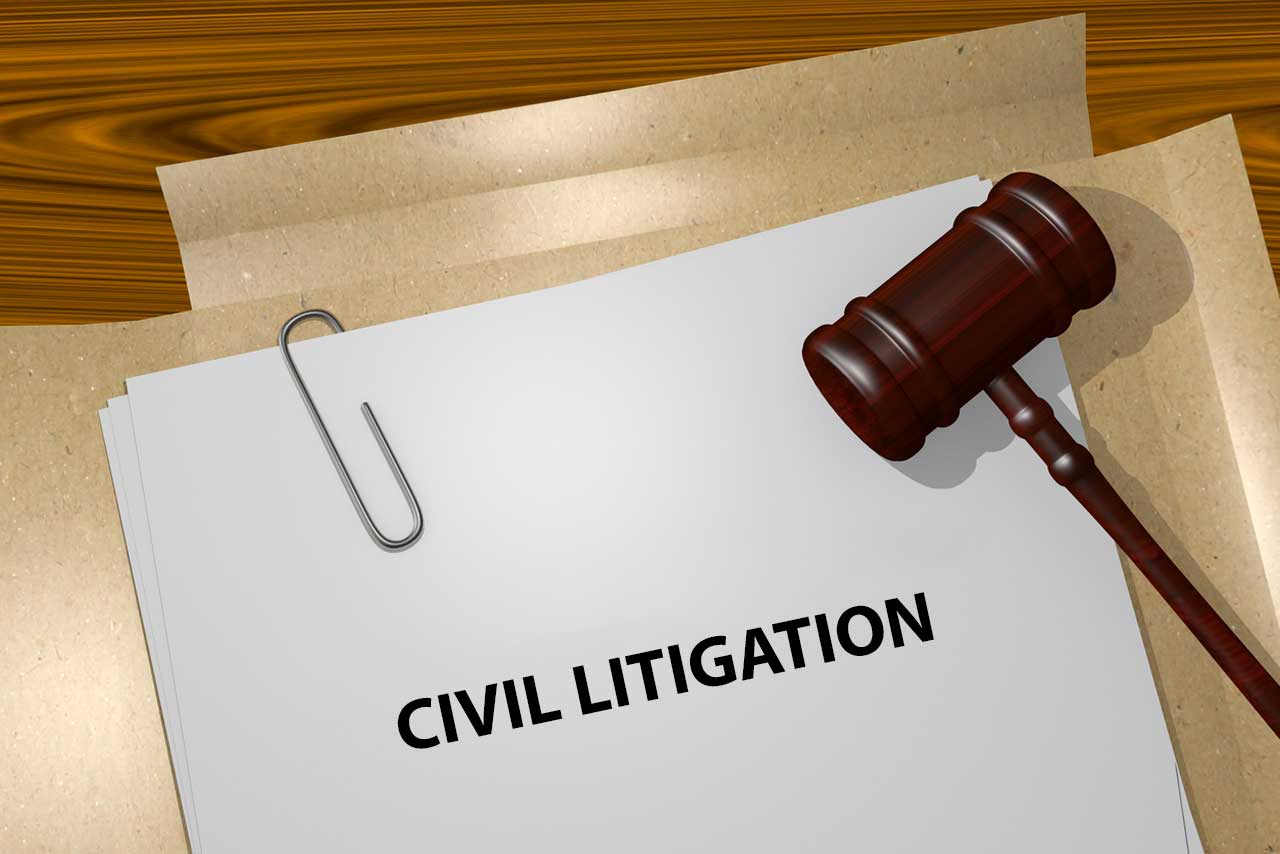 V.G Nair and Associates, a leading law firm in Trivandrum have over a decade worth of royal expertise in catering litigation services to the needs of all the clients in any matter before the respective Courts. Keeping in mind the top priority as clients and their well-being, we try to minimize litigation measures as much as possible so as to save you from unnecessarily wasting time and money on Court procedures, and we provide due-diligence and alternate dispute resolution practices for all fields. However, to bring you complete justice, we offer our powerful litigation advocates who will help you from filing a case to appeals as required so that all your legal privileges are met.
Our litigation wing will help:
For Individuals:
Civil:
While certain court proceedings may take some time, we ensure you that we will strive to help you find justice quickly with our fast-track litigation service. We extend our service in the field of Public Interest Litigation, business related disputes, property disputes, money matters, intellectual property rights, environmental disputes, contracts & agreement disputes, motor vehicle claims, man-animal conflict compensation, labour disputes, defamation, medical negligence issues, mesne profits, etc.
Criminal:
"Delayed justice is no justice at all", especially in criminal matters, lack of justice is like being robbed of life. Hence, our criminal lawyers will assist you to deal with any criminal matters such as bouncing of cheque, domestic violence, workplace harassment, sexual abuse, trespassing, theft, robbery, misappropriation, cyber-crime, acid-attacks, physical abuse, etc. we believe that the wrong-doer must always be punished. We will fight for your rights.
Family:
Family disputes are sensitive matters which must be handled in an empathetic and gentle manner. While we offer you a safe and open environment where you can empty out all your emotions and family problems, we will also offer you our strategic and powerful litigation service in the matters of divorce, separation, restitution of conjugal rights, inheritance, bigamy, Will, gifts, dowry, child marriage, domestic violence, maintenance, child adoption, guardianship, child custody and IVF related issues. A family is a home which must keep you safe and happy. Our litigation experts guarantee to make your family feel like your safe and happy home again.
Due-diligence:
Undergoing considerate precautious practices will enable you to prevent strenuous court proceedings which will result in consuming your time, money and energy. This is why our due-diligence services will help you to avoid litigation where required and to prevent any other legal implications by mitigating them at root level. We will offer complete injustice-proof advantage to your undertakings. We will advise you on civil matters such as property, real estate, environment, intellectual property, etc. so that you will not have to deal with any potential legal consequences. Regarding criminal disputes, we will impart you with legal wisdom so that you know your rights and privileges so that criminal mishaps such as trespassing, misappropriation committed against you can be identified by yourself and the necessary legal course to tackle it can be approached. Due-diligence services will also be provided for family disputes so that sensitive family matters can be dealt through proper communication and through alternate dispute regulation practices so that tedious litigation can be avoided. We encourage our client to resort to out of court dispute resolution only because our priority is your well-being, hence we want to help you to save your time, efforts and money. However, our powerful litigation wing will represent you before courts if the disputes could not be handled outside court. Our litigation wing will ensure that your case will be successful through speedy and efficient trial.
For Corporates:
Mergers and Acquisitions:
Our experienced corporate litigation attorneys with their extensive experience will promise to deliver their most efficient strategies in handling civil disputes in the M&A sector such as hostile takeovers, shareholder activism, etc so as to provide you with maximum coverage on benefits and enable you to face minimum loss. Our team of experts have years of wisdom in the M&A market which gives us the advantage of being able to make successful market predictions by researching the current market trends and required strategies.
Settlement of Accounts:
Our skilled expertise wing, the best advocates in trivandrum will represent you at the appropriate courts to help you dispose all assets for fulfilling all claims that are against it. We will help you in treatment of losses, application of assets, goodwill assessment and its accounting, payment of outside liabilities, etc. Further, we will help in clearing domain name disputes or other such settlement of accounts required in the field of intellectual property law like infringement of trademarks, patent mimicking, etc.
Anti-Competition:
Along with our careful due-diligence service to handle any anti-competition issues and compliance, our corporate advocates who are specialized in the field of anti-competition will help represent you at the respective courts for matters regarding anti-trust such as compliance with anti-competition agreements, unfair practices in the market, abuse of dominant power, merger control, unlawful market monopolization, etc. using powerful negotiation skills and advancing that with a firm litigate approach, we will help you to avoid market disparity so that your business can blossom without unhealthy competition and honour your business practices in a sustainable manner for healthy growth and dominance in the market.
Insolvencies:
By offering you with the most intelligent advocates who have sharp acumen on dealing with insolvencies in business your case will be dealt with in a quick and easy manner before the appropriate courts by stripping off any complexities and hurdles. Our efficiency will help you win your legal battle easily and provide you with a holistic approach to guide you through your financial interests so that such legal implications can be avoided in the future. This has made our lawyers be in the list of Top 10 lawyers in trivandrum.