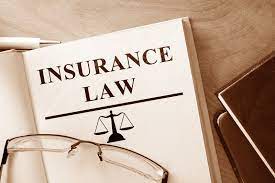 The insurance sector in India has started to expand quickly and is poised to make significant strides in the future. This field has boundless possibilities for expansion. The robust technology in the insurance industry, which has the ability to significantly enhance the system by providing swift and suitable redress of grievances of the insurance policyholders of all kinds, is now more required than simply depending on legal acumen to handle the issues. In this situation, our firm can significantly contribute to assisting the clients in the right direction as we offer a variety of insurance services that are cutting-edge in terms of both law and technology.
Considering the increasing complexities in the field of trade and commerce, our team of best lawyers in trivandrum, has well-acquainted legal experts in this field who have a precise knowledge of the Law of Insurance. Whether it is Individual Insurance for health or Corporate Insurance for benefits, our leading law firm has the requisite expertise to handle it all. We have a top-notch insurance team that is knowledgeable in all facets, including life insurance, marine insurance, fire insurance, health insurance, and accident insurance. We frequently operate with these issues pertaining to insurance deals. We are willing to address the business issues caused by a lack of insurance in the industry that is impeding the expansion of our clients. The Insurance Act of 1938, the Life Insurance Corporation Act of 1956, the General Insurance Business (Nationalization) Act of 1972, the Marine Insurance Act of 1963, and most importantly the Employees State Insurance Corporation Act, which offers a number of benefits, have all been dealt with by our firm in the past. Using ESI Act as a rescue, our firm has ensured Insurance for many laborers.
The Insurance Acts and Policies have undergone necessary changes as time has passed. Due to the significant changes in investment, equity, international participation, and the role of corporations, our firm has assembled a group of legal professionals who are familiar with the most recent advancements in this area. Since now the IRDA Act has laid down the options for foreign shareholdings, we can see a plethora of private insurance companies involved. With such rampant modifications in this field, a number of legal issues have been observed to come up. In fact, our litigation wing has dealt with many cases arising out of the disputes between private companies due to foreign investments. From retrieving your smallest claims to avoiding risks that can cause loss, our insurance team extends their services to Individual insurance, Corporate Insurance and Employees state Insurance Corporation.
So, at every point, our insurance team is prepared to counsel, support, and represent clients. This proficiency has made our lawyers be in the list of Top 10 lawyers in trivandrum. Our team analyzes every statutory provision or case law critically and analytically before using it in the best interests of our clients. We constantly strive to improve our performance and offer the best services to our clients with the help of our technologically smart and legally experienced team.